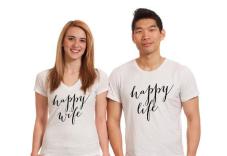 Discover the single greatest secret to a successful marriage. Psychological studies affirm it, and the Bible has been saying it for ages. Cracking the communication code between husband and wife involves understanding one thing: that unconditional respect is as powerful for him as unconditional love is for her. It's the secret to marriage that every couple seeks, and yet few couples ever find.
Contact
Moses Ashaolu for more information.
This group meets at the home of Moses & Grace Ashaolu every Sunday with the exception of the first Sunday when the Prayer Gathering meets at The Bridge Worship Center. See the CALENDAR for updated info.