Growing in Christ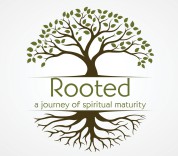 Using the trusted Navigator studies Lessons on Assurance and Lessons on Christian Living combined into one study guide, this study is designed to help you master the fundamentals of the Christian life.
This is also a mentor training class for those who desire to come alongside new Christian believers and partner with them in developing a firm scriptural foundation as you develop habits of Bible study and Scripture memory.
Studies start with learning to trust God's Word (the Bible) as well as learning to answer life's questions based on God's word and not our emotions. Lessons of Assurance and Growing in Christ will repeat on a continunous loop for those who want to catch up on any lessons missed. This group meets the 1st and 3rd Wednesday at 6:30-8:30 PM every month at Pastor Stuart and Loretta Gregor's home.
Contact Pastor Stuart for details.