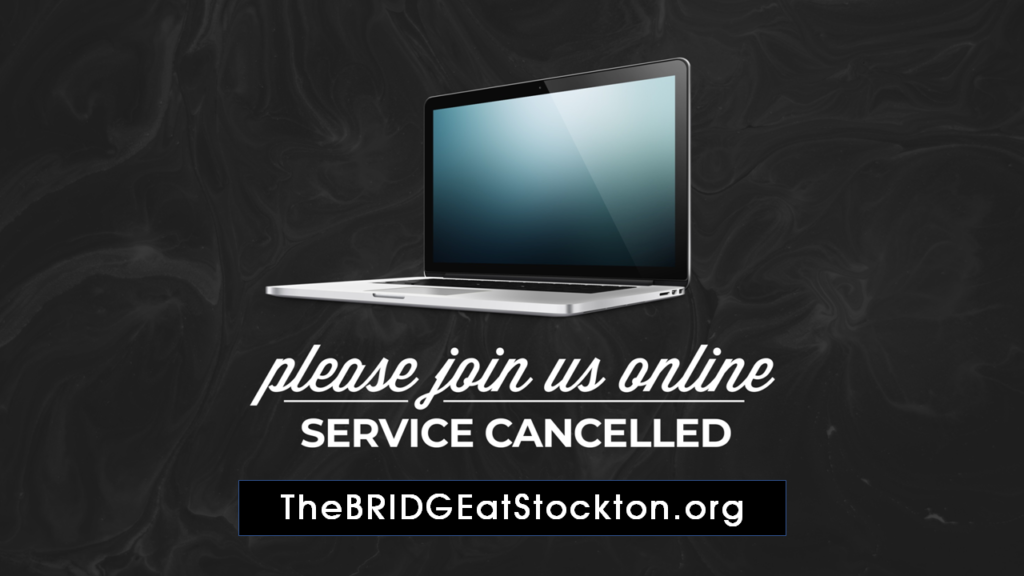 March 17, 2020
Dear Church Family,
As you are aware, we are now in the midst of dealing with the steps for containment of the Covid-19 virus. In view of the strong recommendations of both our state and federal governments, and in prayerful consultation with your board, we will be taking the unprecedented step of suspending our Sunday morning services here at The Bridge for an undetermined period of time. Obviously, this is new ground for all of us, but your leadership team here at The Bridge will be staying on top of the situation and communicating with you regularly. There are just a few things I'd like to cover with you:
1. It's important to understand that we do not go to church, we are the church! Even though we are not connected physically by our presence each week at our worship service and ministries, we are all connected because of our love for and relationship with Christ. To that end, we are taking steps to stream the message and worship song selections to you each week. We will send out information on how to take advantage of these services as soon as possible, allowing you to spend some time in worship each week with your family. We will also include instructions on how to access the various forms of communication we hope to utilize. This coming weekend will be our first try, if it does not go smoothly, be patient, we will work out the bugs!
2. Staying connected during this time is essential, and we want every member of our church family, from our youngest to our oldest to receive regular ministry contact. I have asked our ministry leaders to work on some practical ways we can keep everyone involved!
3. I want to talk with you about giving. It's easy when we are not physically at the church for services to forget about our responsibility to give. I know we all love our church, and want to be sure when all this over, we have a church to come back to. This is an important discipline that we do not want to forget.
What is Online Giving?
Online Giving is so much more than just online! Our giving tools provide the ability to donate on our website by computer, tablet or mobile phone…or even with a quick text message! After creating an account, you're able to give a donation or schedule a series of donations directly from your checking account or by using your debit or credit card.
To create your online account, click on the
Giving
Tab at the top of this page and then click on our
Give Online
button.
Did you know you can give via TEXT from your phone? Here's how easy it is to start.
Step 1: Text the donation amount that you want to give to 2093077447.
Step 2: Fill out the brief, one-time form to safely link your card to your account
Step 3: Your donation will be processed!
I would like us to consider the upside of this situation. We have been provided with an opportunity to spend precious time with our families, to worship together in ways we had not experienced, and to perhaps discover new ways to minister to each other. I'm reminded of Romans 8:28 where the Apostle Paul reminds us that God works all things together for good for those who love Him and are called according to His purpose! I have no doubt that we love God, and who knows, we may grow in ways we could have never imagined!
In His Great Love,
Pastor Stuart Gregor